Dance & Pageant Judging
Beauty Pageants/Coaching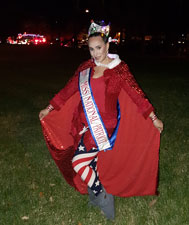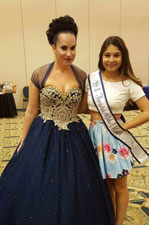 Grace's experience in beauty pageants is pretty extensive; a competitor as a child, choreographer, judge, coach, and most recently becoming competing and becoming Ms. Elite National Patriot 2017. Grace coaches young ladies and helps young ladies to not only prepare for beauty pageants, but to find the beauty they each hold within.




Modeling Competitions/Choreography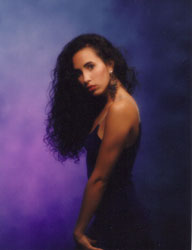 Grace has modeled for Abraham & Strauss, 5-7-9, Burdines, Contempo Fashions, and modeling in hair shows throughout Florida in her teens. She also trained with professional models at a young age and was offered a modeling contract during a time where 12 year old girls who were 5 foot 7 were considered tall in the industry (late 80's). She declined the contract to experience more in the entertainment industry and focused on her writing and education before being published as a teenager several times. Grace has been invited to be a choreographer at the Miss Latina USA pageant and hopes to help young ladies everywhere in finding the beauty they each hold within.




Judging Dance Competitions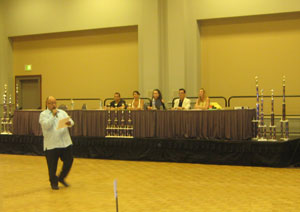 Grace has been a judge for many dance contests over the past 15 years; experienced in master instruction, Grace teaches teachers how to teach and is an expert at picking up errors in routines related to musicality &"dancing over the music" instead of dancing to it. She has helped several championship couples, both professional and pro-am/troupes in both Salsa/Mambo (all styles), Swing, and Belly Dance find the weak spots so they could win and/or place! She has judged competitions in Bachata, Salsa, Merengue, Rumba, Cha-Cha-Cha, and Salsa/Mambo competitions in their 18,000 sq. foot night club in Baltimore (2006-2009) and other competitions throughout the nation. She was a judge for the World Salsa Preliminaries in Philadelphia with the likes of Stacey Lopez of Puerto Rico, Leslie Ferriera of www.bachatacaliente.com out of LA, and Henry Herrera of www.SalsaRacing.com. Her next competition judgeship will be at the Belly Dance National Championships www.bellydancenationals.com.



Talent Shows/Coach Mentoring & Scholarship Contests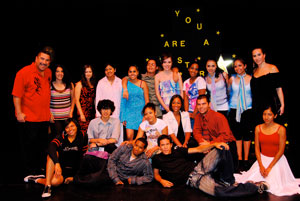 Grace has experience in not only hosting the National DC Hispanic Youth Symposium www.hispanicyouth.org but Chairing the Talent Competition where teens from all over the nation come to compete for thousands of dollars in college monies. Recently she mentored many students and helped them get ready to compete in their talent competition. She coached on POISE, GRACE, WALKING, MAKE-UP APPLICATION, COSTUME CHOICES, PROJECTION OF PERSONALITY & so much more. After the preliminary competition a large group of teens competed in Lyrical Dance, Poetry Reading, Musical Instrument Performance, Couples Dancing, & Solo Performances of all kinds. Dancing with Grace also awarded $30,000.00 in dance scholarships to 3 lucky students who didn't place in the original competition, but still did well enough to inspire greatness in others!.



Hosting/Discussion Panels/Bag Lunch Talks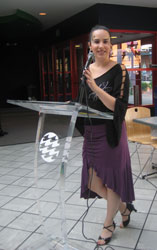 Grace has been a leader in integrity based dance and entertainment throughout the nation. Besides hosting many large events for corporations, non-profit organizations, and private functions, she has been the facilitator of many discussion panels at Salsa Congresses &Dance/Talent events talking about Etiquette (both in dance and entertainment fields). Her most recent discussion panel was held at the Philadelphia Salsa Fest in 2009 www.philadelphiasalsafest.com where she was the facilitator in discussing topics w/fellow panel members Victor and Burju of www.hymstyle.com , John Narvaez and Liz Rojas of www.salsamania.org (California) and Jessica Rodriguez of www.lalunadancestudio.com Topics discussed range in the hundreds. Here are a few:
What do you do when someone is hurting you while you dance?
What do you look at when you are a judge?
Is dance becoming way too sexy? Should shows be rated?
Grace is the writer of a dance etiquette Column in The Scene Magazine, the nation's most popular Salsa Magazine around www.thescenemagdc.com To read her articles go to the website and check it out! Bag Lunch Talks: What is a bag lunch talk? Sometimes during dance events/workshops, people bring a bag lunch and talks are held on certain subjects that are interesting to the clientele. She is set to do a Bag Lunch Talk at the New Jersey International Salsa Congress in April of 2010 on the subject of HOW TO TAKE CARE OF YOUR DANCE SHOES www.newjerseyinternationalsalsacongress.com Grace is an expert in shoe care and sells dance shoes in her DWG Store!